Join us for Movie Night on Tuesday November 9th! The 6th grade class will be hosting family trivia starting at 6:00 for grades K-5. At 6:30, we will be showing Raya and the Last Dragon in the gym. Feel free to bring pajamas, blankets, pillows, etc. 6th graders will also have concessions available!

Basketball Open gym for 5th-8th grade girls, Monday Nov 1 in Geyser at 6 PM. If anyone needs a ride, contact Beau Smith or Powell Becker.

The Central Montana Health District will be holding a flu clinic here on Tuesday October 26th from 9:30-11:30. They will be bringing their clinic van, so use of our facility is not necessary. They will be sending forms for students and staff, but the clinic is open to anyone. If you have any questions, please call the Central Montana Health District at 535-3983.

Hey Bearcat fans! If you are interested in a line-ad for the District 5c VolleyballTournament Book, let me know! Line ads are $5 and can include your name, or your name plus a short phrase. Please get your ads and payment to me by Tuesday October 12th to be included in the book!

The volleyball games Thursday in Geyser is our Pack the Place Pink volleyball night. Please wear your pink to the game in support of October being breast cancer awareness month. There will also be silent auction items available in Geyser at the games with the proceeds being donated to the Pack the Place Pink Foundation.

JHFB schedule has been updated. Additions: Saturday, Oct. 2nd-JHFB DGS vs. Custer-Melstone-Hysham @ Custer 11 a.m.; Monday, Oct. 4th-JHFB-DGS vs. TCT @ Denton 4 p.m.; Saturday, Oct. 9th-DGS vs. Centerville @ Centerville 10 a.m.; (Moved DGS vs. GRW to Thursday, Oct. 14th still 4 p.m. in Stanford) and finally rescheduled Harlowton/Ryegate to Thursday, Oct. 21st 3 p.m. in Stanford. New schedule will be put on school website as well.

Picture Day is Tuesday, September 28th with Ubet Photography! Packets were handed out to students on Wednesday. Please be sure to return forms and payment to the office by that morning.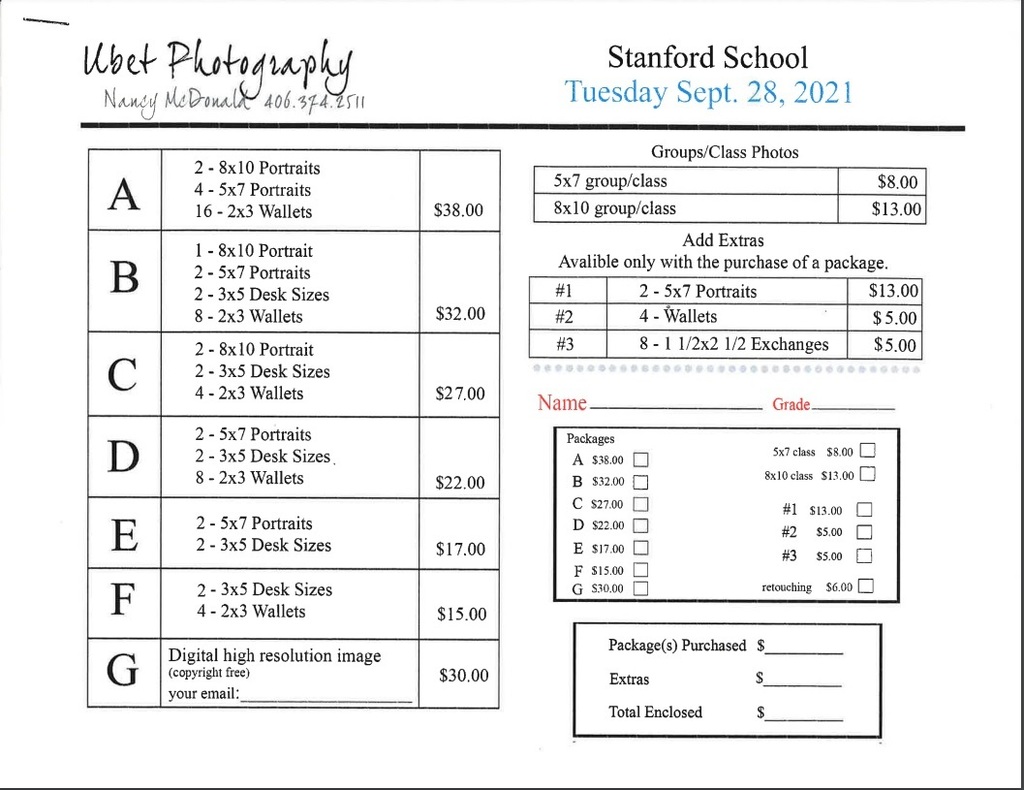 2021 DGS Bearcat Homecoming was a success! A huge thank to Denton for organizing this year's homecoming from an outstanding pep rally to the parade to all of the games held yesterday in Denton from sun up to sun down. Job well done! Congratulations to all of our kids for the effort given and not backing down! Here is the rundown of Sept. 17th & 18th games: Friday, Sept. 17th VB-DGS vs. TCT @ Geyser -JH B 25-11, 25-14, 15-5 DGS wins 3-0 -JH A 25-11, 25-12 DGS wins 2-0 -JV 25-12, 25-14, 15-9 DGS wins 3-0 -V 23-25, 25-23, 20-25, 19-25 TCT wins 3-1 Next up: vs. Harlowton/Ryegate @ Stanford JH 10 a.m./V 1 p.m. Saturday, Sept. 18th FB-DGS vs. Roy/Winifred JHFB-RWO 32-DGS 13 Varsity FB- DGS 36 RWO 34 VB-DGS vs. Broadview-Lavina -JH B DGS wins 3-0 -JH B DGS wins 3-0 -JH A DGS wins 2-0 -JV DGS wins 3-0 -V DGS wins 3-1 (25-27, 25-22, 25-14, 25-22) Next up: Friday, Sept. 24th @ Harlowton

Changes in Schedule: Saturday, Sept. 11th-VB will now start @ 12 noon in Grass Range with matches scheduled for JH B 12 noon/ JH A 1 p.m./JV +20 min/V +20 min Go Bearcats!

DGS Bearcats Sports Picture Day is Today! JH will be in Stanford @ 4 p.m. and HS will be in Denton around 5:30 p.m. All pictures will be put in a gallery and a link will be sent to each parent to order online.

JHFB practice begins today! All JHFB players need to meet in Stanford Auditorium at 4:15 p.m. to meet coaches. Will begin when all players arrive. Equipment will be handed out after practice around 5:45 p.m.

All prospective athletes need to be sure they have a current physical on file with the school before practice begins. Other paperwork will include consent forms, concussion forms, and we will need to schedule a current ImPACT test as well. All forms are available on the website!
Blessings in a Back Pack back to school drive sign-up. For families in need. Sign up by August 6, 2021. Sign up form is under Menu, Forms on this website.

Spring Pictures will take place on Tuesday, March 30th. $ and completed packets are due at pictures.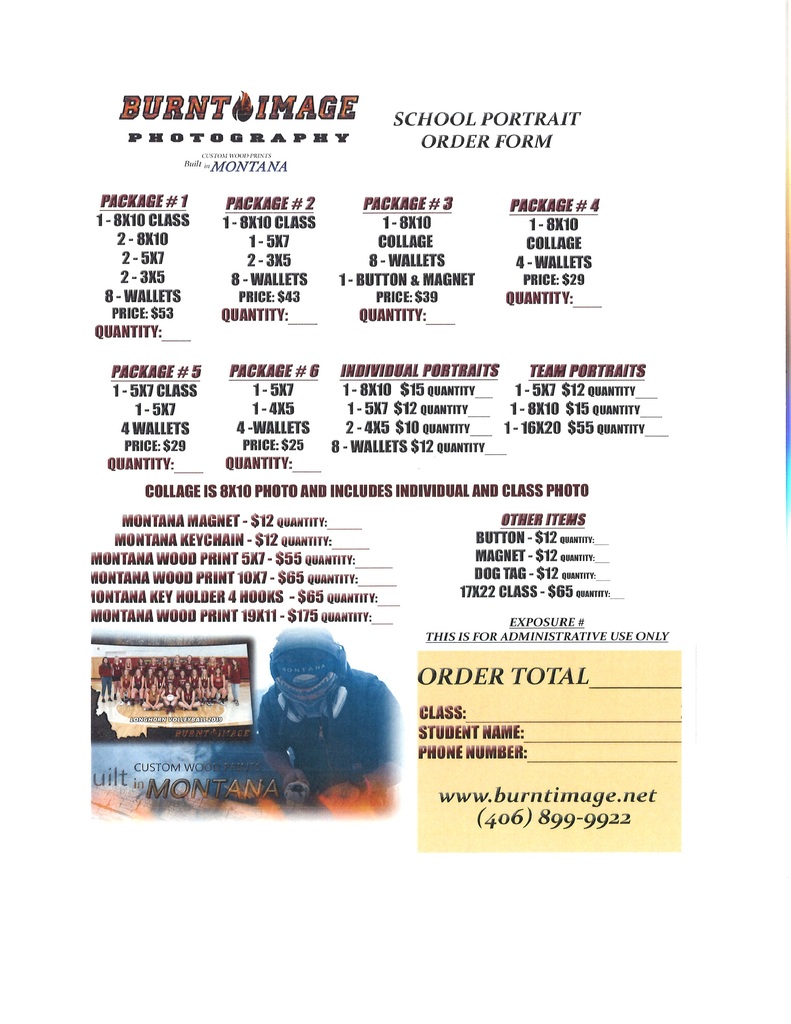 2021 Stanford Traffic Education has begun! Mr. Von Bergen has begun our spring session of traffic education for Stanford School. 9 students have joined the class and will soon be driving safely in our communities.


If you can't make the music performances this week, they will be broadcast over the NFHS network free. Here is the link to access these free concerts: 1st- Go to
www.nfhsnetwork.com
2nd-At the top of the main page, type in "Stanford High School" (being sure it is Stanford, MT) 3rd- Stanford High School's page will pop up with the Bearcat logo on it. Scroll down the page until you find "Other Events" and you will see Tuesday, March 16th's performance and Thursday, March 18th's performance. Click on the one you want to watch and grab the popcorn! Enjoy our student's music!

DGS Co-op Board Meeting-Monday, March 8th -Co-op Board will meet Monday, March 8th to discuss track, future of co-op, and junior high spring sports.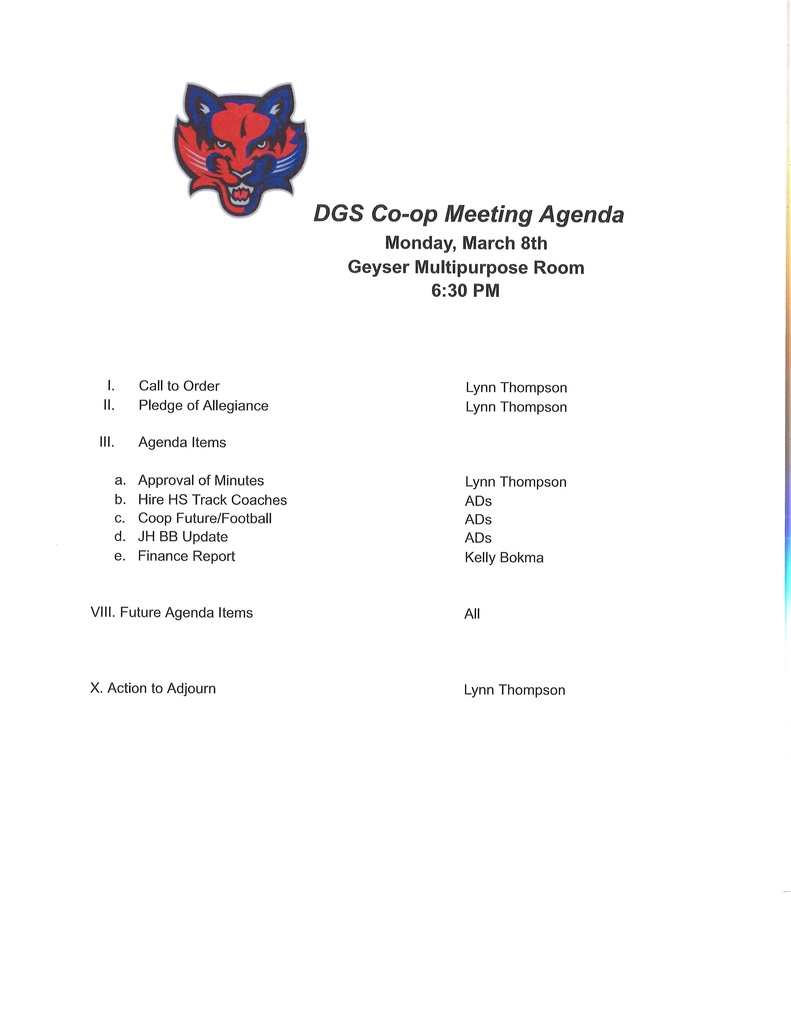 If you are interested in taking in the District 8C BB Tourney, we have room! Please let your school know by giving the secretary a call. They will put your name on the list, then you will need to swing by your school to pick up a pass before heading to the games. Please show your pass to gain entry and then pay your individual gate price. Masks and social distancing will still be required. Please follow rules so we can host a safe tourney. Also, you must exit after each game. You can not attend any game that isn't your team's game. You may however attend both team's gender games. We are hoping to wrap up our DGS final list by the end of Tuesday! Thank you and holler if you have any questions.